Service Providers Meeting & Christmas Social
Thursday, 28 November 2019
14:00 to 17:30
JMW Solicitors, 1 Byrom Place, Manchester, M3 3HG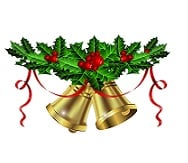 ​
TEAM Service Providers are invited to the
Service Providers Meeting & Christmas Social !

Francis West, Westtek Solutions
"Cyberattack - it's a question of when NOT if"
Have you heard the one about the recruiter who received a LinkedIn connection request from a hacker? What would happen to your agency if you were locked out of LinkedIn – and worse – what if 'you' then started spamming everyone in your LinkedIn network? Would you ever be taken seriously again?​
Stewart Roberts of Total Back Office Solutions Ltd


"Maximising your TEAM Membership'

Chaired by
JMW Solicitors LLP

Should you wish to register for this event please click

here